An action-mystery, set in breezy Florida, stars a former Marine.
"The Bait Man"
A well-spun yarn with plenty of love for its salty environs that should satisfy beachgoers and conspiracy theorists alike.
Please enjoy!
ISBN:  9781943789450
Price:  $18.95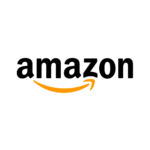 ~  ~  ~  ~  ~
NOVEL WRITING FESTIVAL
Winning Short Story
June 19, 2017 Writingfest performance reading, short story

Story performed by Elizabeth Rose Morriss
~  ~  ~  ~  ~
 Would you  like DL Havlin to be a guest speaker for your conference, workshop, civic organization, writers club, reading group, social club or other organization?

~  ~  ~  ~  ~ 
KIRKUS BOOK REVIEW
The Bait Man
An action-mystery, set in breezy Florida, stars a former Marine.
Chessie Partin is a 34-year-old ne'er-do-well living in her hometown of Vero Beach after a four- year stint with the Marines, now studying archaeology. She lives with her brother, Reading, a police officer on suspension for arresting the wrong person — someone with higher-up political connections. Hootie Barnes, who runs a deep-sea fishing rig, offers Chessie a part-time job as a mate on the boat, cleaning the vessel and helping tourists with their rods. The money's good, but Chessie soon discovers the downside to the job: dealing with the bait man, Rooster Cocker, who delivers chum to the outfit every week. Rooster is a gruff man who reeks of chum—a vile smell—and scared off Mary Perez, the last ship's mate, with his unwanted sexual advances. He takes the same sort of liking to Chessie, who immediately despises him. She believes that something may have happened to Mary—the word about town is that she eloped with her beau, but nobody's heard from her—because of Rooster. Chessie's suspicions are confirmed when she sees what appears to be a

human jawbone in one of the blocks of chum. Using her archaeological skills and with some help from her brother, she

starts to gather information on Rooster, tailing his truck and digging into his business. All of her investigating snowballs into something much bigger than she could've imagined, involving a shadowy ranch out in the boonies and a smuggling operation run by men even scarier than Rooster.
Havlin (Bully Route Home, 2015, etc.) writes in a brisk, conversational style with loads of affection for the sunny Florida setting and an abundance of humor. Lewd jokes and snappy comebacks abound, although some of the quips—about Chessie's breasts, for instance —get repetitive. While Rooster and Chessie are memorable, fully developed characters, many of the supporting players lack depth, leading to some predictability. But the cast takes a back seat to the fast-paced plotting, as the author is skilled at teasing out new

revelations and keeping the entertaining novel suspenseful.
A well-spun yarn with plenty of love for its salty environs that should satisfy beachgoers and conspiracy theorists alike.
~  ~  ~  ~  ~
Order your copy
MacIntosh Books
Annette's Book Nook
Sandman Book Company
Copperfish Books
Matlacha Menagerie
and chain stores
Internet: Amazon, Kindle & Nook
Taylor & Seale Publishing
customersupport@taylorandseale.com
~  ~  ~  ~  ~

Hello! We're happy you've chosen to visit Author DL Havlin's writing world and website.
Learn about this fascinating writer, his accomplishments, his books and works in the future, both planned and complete. DL currently lives in southwest Florida with his wife Jeanelle, his golden retriever Sandy, and cat Oreo. He loves the outdoors (fishing is his passion), music, football, and cooking.
A world traveler that has strong opinions, DL realizes that others may differ with him and he believes they and their beliefs are entitled to respect.
Read more about DL by selecting one of the links in the column on the right. What's contained in these links is listed below.
Home – That's where you are now – it's your map to this site.

About DL – Learn about DL's views on writing and more about his background.

What's new – The latest information about new books, appearances, and activities by DL.
Calendar/Events – Where you can meet DL, where he'll be, where he's been.

Contact – Ask questions, arrange for speaking engagements, or make comments here. Inquiries from agents and publishers welcome.

Awards – See what awards and contests DL's writing has garnered.

Upcoming Work – The books DL has in process and their progress.

Books Available – Brief synopsis of  DL's books in print and digital.

Gallery – Pictures and video clips of  DL, his appearances and interests.

Newsletter – Inactive / Intro date TBA.

Other Double Edge Authors – List and information about other authors published by DL's current publisher.

Shopping Cart – Buy books directly from DL / Autographed copies provided on request.

Products – List of books.

Mailing List – Sign up and get advance news of new book releases and appearance in your area.

Out in space – Links connected to DL in some manner (bookstores, etc.)

Socially Speaking – Click on these links to visit his blogs, SandySays1 and DLHavlin (blog) to get samples of his writing, out-look on life, and opinions. Stay abreast of his daily doings by clicking on his Twitter and Facebook accounts.