"Out and About"
Saturday, April 26th




FWA Writer's Nest Mini-Conference




Hilton Orlando/Altamonte Springs
~     ~     ~     ~     ~     ~
Englewood's Dearborn Street Book Festival
Saturday, February 15
10:00 AM – 3:00 PM

~     ~     ~     ~     ~     ~
Check out my interview
http://youtu.be/JP3pGbUHn0M
~     ~     ~     ~     ~     ~
Come by to see me at Matlacha Menagerie, Pine Island, FL
Saturday, February 8th
10:00 AM – 3:00 PM

~     ~     ~     ~     ~     ~
 ~     ~     ~     ~     ~     ~
Jacaranda
West Country Club

1901 Jacaranda Blvd.
Venice, FL  34293
Holiday Arts and Crafts Boutique
Saturday, October 26th
10:00 AM – 3:00 PM

~     ~     ~     ~     ~
CHRISTMAS IN JULY
July 12, 13 and 14, 2013
9:00 AM – 4:00 PM
Cultural Center of Charlotte County
2280 Aaron Street
Port Charlotte, FL 33952

~  ~  ~  ~  ~

 On July 6th, come and visit with me at…
10:00 AM-4:00 PM

A. Parker's Books

1488 Main St
Sarasota, FL 34236
~  ~  ~  ~  ~
Wiley Cash and DL
~  ~  ~  ~  ~
SANDMAN BOOK COMPANY
Newsletter
May 26, 2013
                                              
~  ~  ~  ~  ~
DL Havlin Royal Palm Literary Award Competition Winner
Florida Writers Association held its 2012 Writers Conference in Orlando October 19-21.  DL Havlin's manuscript
The Bully Route Home
won first place in literary/mainstream Genre.
DL's manuscript  Francis' Flowers won second place in the thriller/suspense category.
Rebecca and Neal Melvin of Double Edge Press Publisher congratulate DL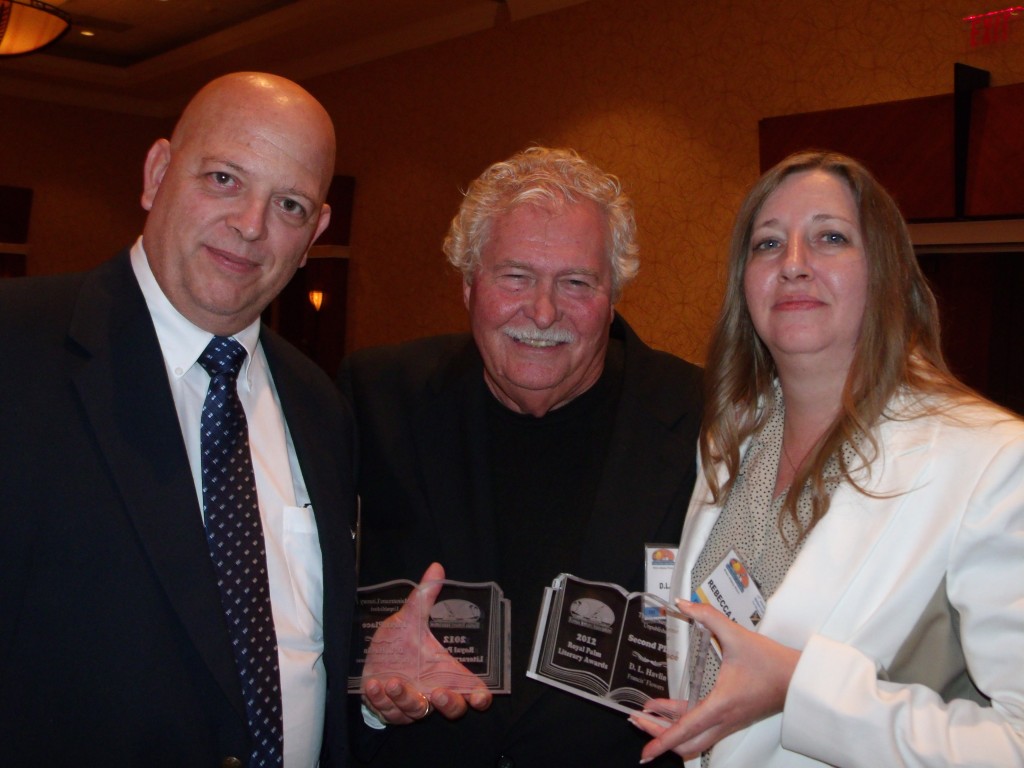 ~  ~  ~  ~  ~
BLUE WATER – RED BLOOD
           available May 2013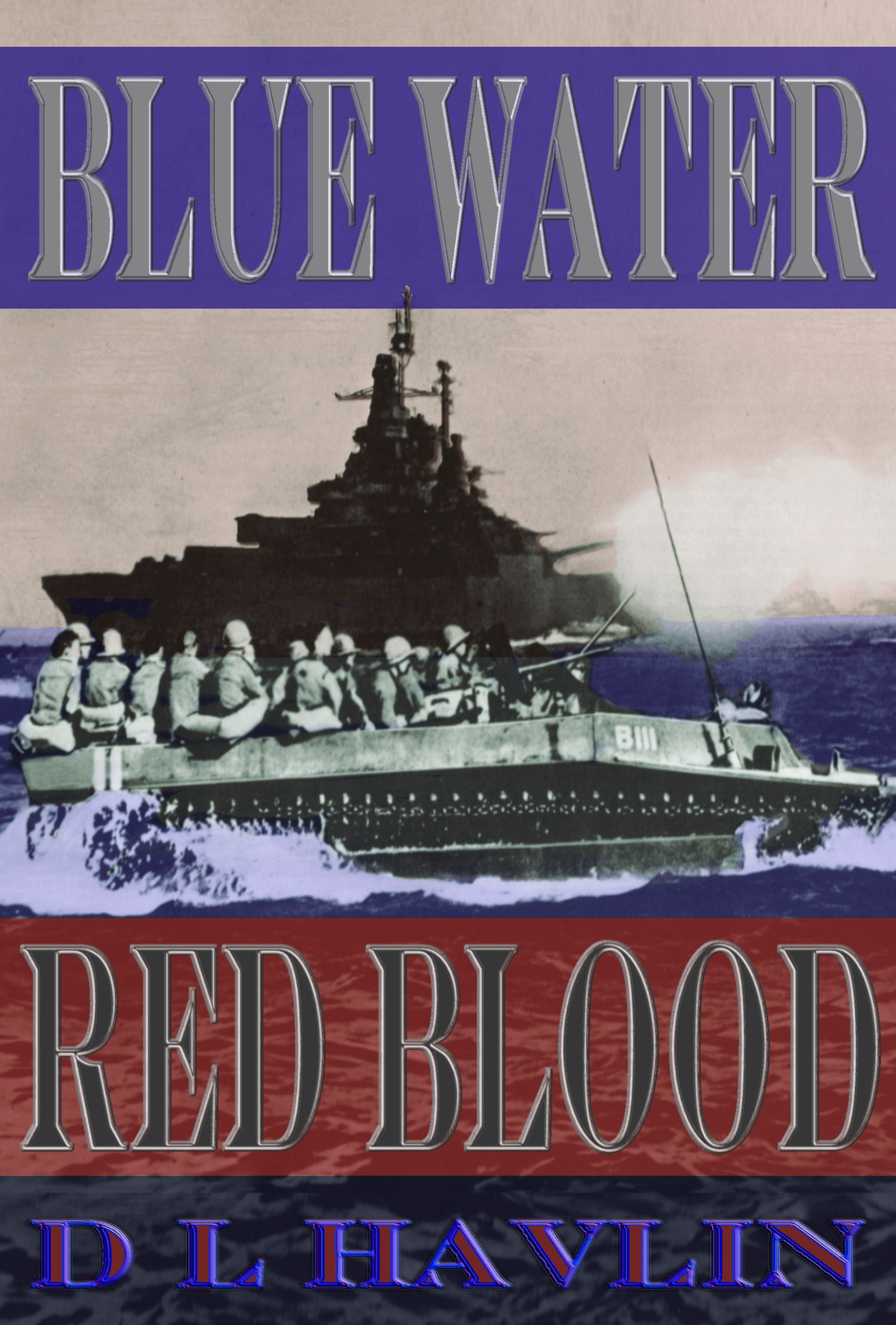 Based on a true story and historical figures that made the United States victory in the Pacific possible. This novel is the "near history" of two men who battle seemingly unsurmountable odds to develop tactics and equipment required for landing Marines on a fortified beach.

~  ~  ~  ~  ~
                                                                                       ~  ~  ~  ~  ~